University of Development Alternative (UODA) has started a certificate course of 'Python programming language' and 'Bioinformatics' for six week.
This program was organized by the initiative of the department of Biotechnology, Genetic Engineering, Molecular Medicine and Bioinformatics.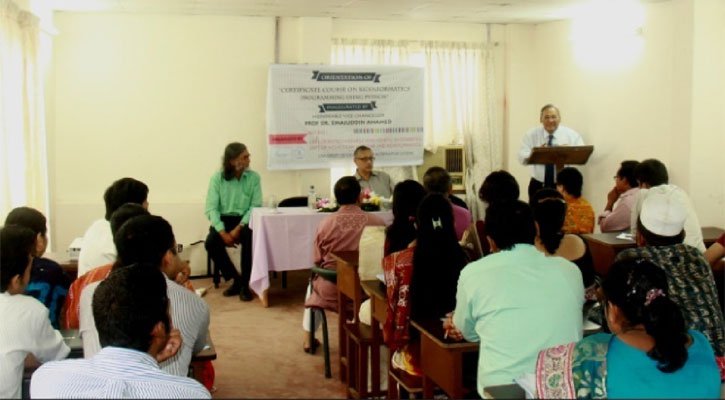 University Vice-Chancellor Professor Dr. Emajuddin Ahmed inaugurated the workshop on last saturday.
At this time, University Pro-VC Professor Dr Mohammed Rahmatullah and Registrar Professor Dr. Iffat Chowdhury were present there.
To increasing the Bioinformatics skill of the other educational and research institute of the country is the main objective of this workshop- said the speakers.