Professor Ali Akbar has been appointed as the new Vice-Chancellor of Bangladesh Agricultural University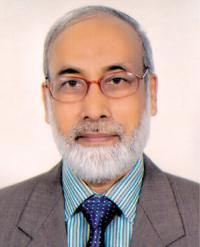 in Mymensingh. He was the faculty of nutrition department at the University.
Ministry of Education issued a circular regarding this with the approval of the Chancellor of the university, President Abdul Hamid on Sunday.
The VC post was vacant from the previous Vice Chancellor Rafiqul Islam resignation due to raise an objection to him.