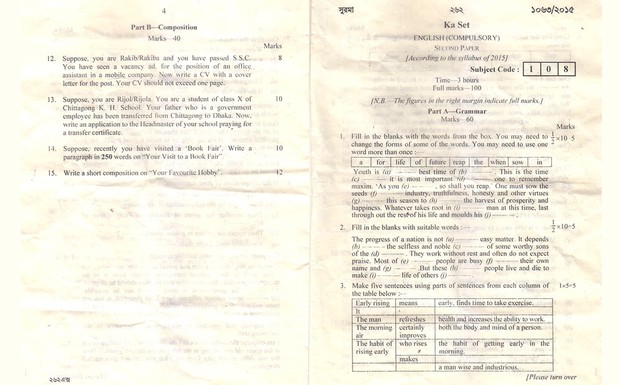 Maybe you can't believe but it's happened yesterday in Chapainawabganj at Harimohan Government High School centre.
The scheduled question set for Rajshahi board was 'Kha' but exams controllers were taken the question set of 'Ka' from the treasury office in the morning. The secretary of the centre Mr. Abdul Latif who is also the Headmaster of the school.
Total 1379 students given exam on this wrong set of question while the mistake detected after the examination.
Rajshahi Board authority says: 'This exam would not be held again and we've got all the test paper already'.