JSC/JDC result published yesterday. A huge amount of  student grabbed the highest GPA with a very high pass rate. But, some students did not secure their desired results. Those students are not happy with their result or expect better grade, Education Board are arranged re-scrutiny process in that case.
The process is below:
Re-scrutiny process only for  Teletalk Mobile.
RSC<space>First 3 Character of Board Name<space>Roll Number<space>Subject Code and send to 16222. (If you want to apply for more than one subject just put comma (,) in between subject codes)
After applying through mobile you will get an reply SMS with a PIN number. This message will let you know how much money you have to pay for this application. TK 125/= will be charged from your mobile balance for every subject.. 
To pay the charge you must have sufficient balance in your mobile account. you have to write RSC<space>YES<space>Pin Number<space>Contact number and send to 16222.
Another confirmation sms will be sent to your mobile mentioning candidate's name and track number.
Application Deadline: December 30, 2013 to January 01, 2014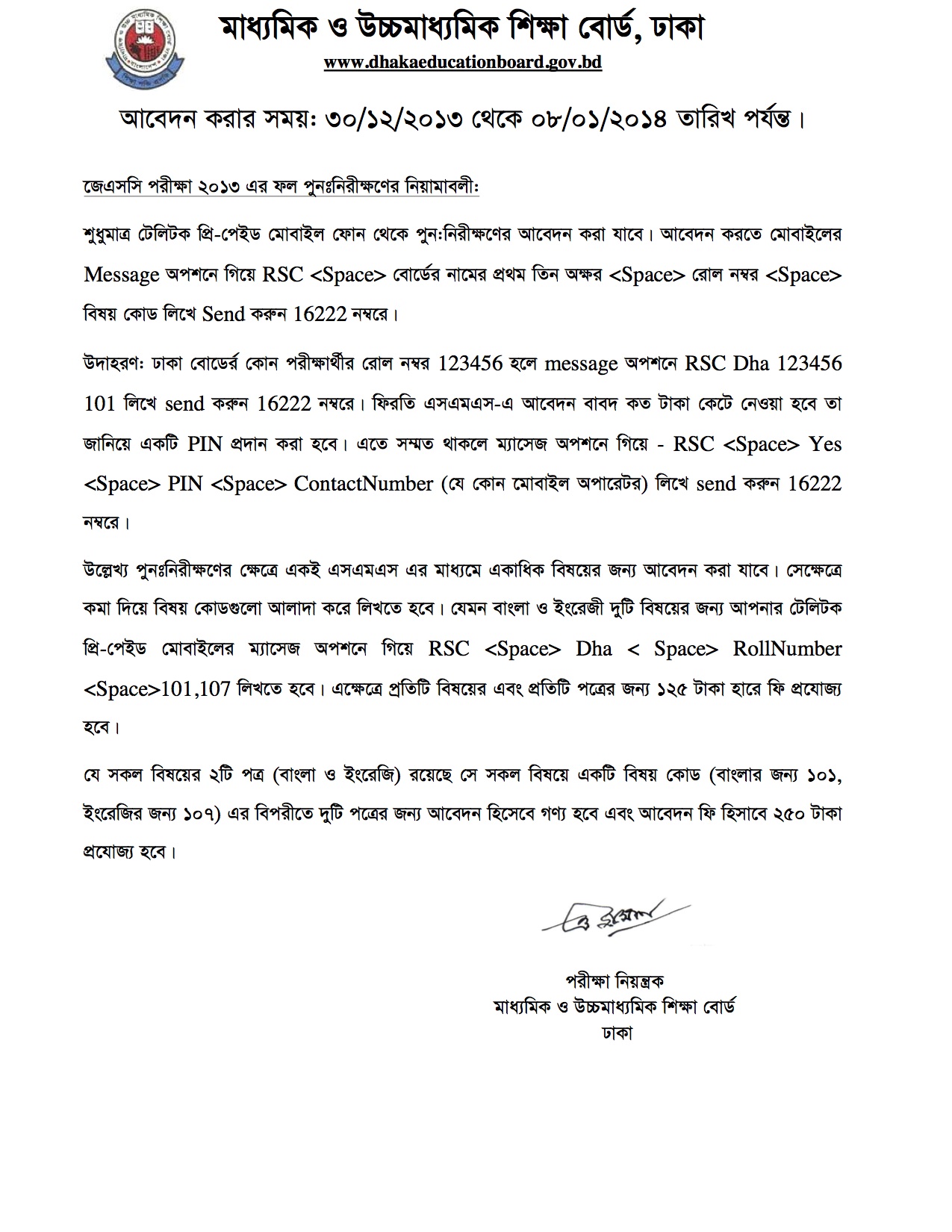 Your  Re-scrutiny Result  will be send to your provided mobile number.