Bangladesh Krira Shikkha Protishtan (BKSP) published a circular regarding player admission in class 6 to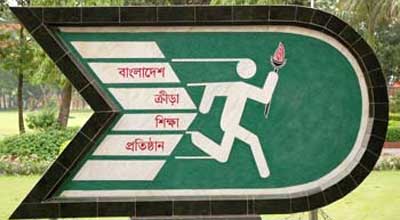 8 for the year 2015.
The main goal of BKSP is to create national and international standard players by giving science-based sports training with general education.
The primary selection will be held between February 27, 2015 and February 28, 2015 for the different division in category of Cricket, Archery, Boxing, Judo, Athletics, Tennis and Shooting.
For the details information, please follow the link: http://www.bksp-bd.org/circullars/press.png